10 Most Famous Cemeteries of the World
Many of the world's most storied graveyards offer respite—and rewards—for the living too. Headstones, crypts, and landscapes divulge clues into the spirit of a place and its people. At these famous cemeteries, dig past the spooky surface to find a repository enlivened by the legends of the characters buried below.
1. Père-Lachaise, Paris, France
In the 20th arrondissement, this archetype for rural cemeteries opened in 1804. Parisians jog on winding paths, groupies crusade to Jim Morrison's grave, and admirers leave lipstick kisses on Oscar Wilde's tomb, which features an Egyptian-style depiction of a man in flight.
2. Merry Cemetery, Romania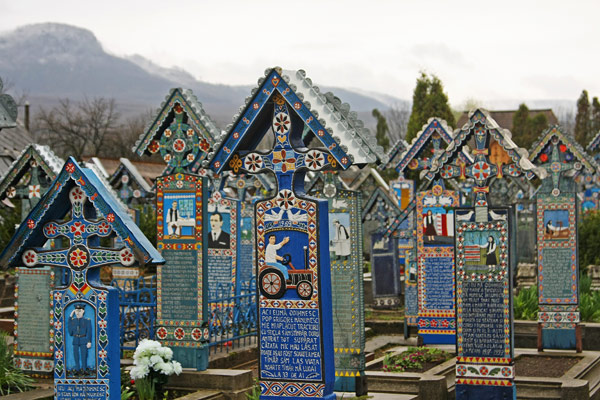 Tucked behind Sapanta's Church of the Assumption, ornately carved oak crosses mark each of the countryside plot's 900-plus graves; art and poetry tell quirky tales of the dead. In an epitaph for a lifelong boozer, a posthumous request: "Leave a little wine."
3. St. Louis No. 1, New Orleans, Louisiana
Near the French Quarter, a thousand aboveground vaults jam onto one square block, the 18th-century cemetery exploited in 1969's Easy Rider. Interred here: architect turned pirate Barthelemy Lafon and—rumors say—voodoo priestess Marie Laveau.
4. Forest Lawn, Los Angeles, California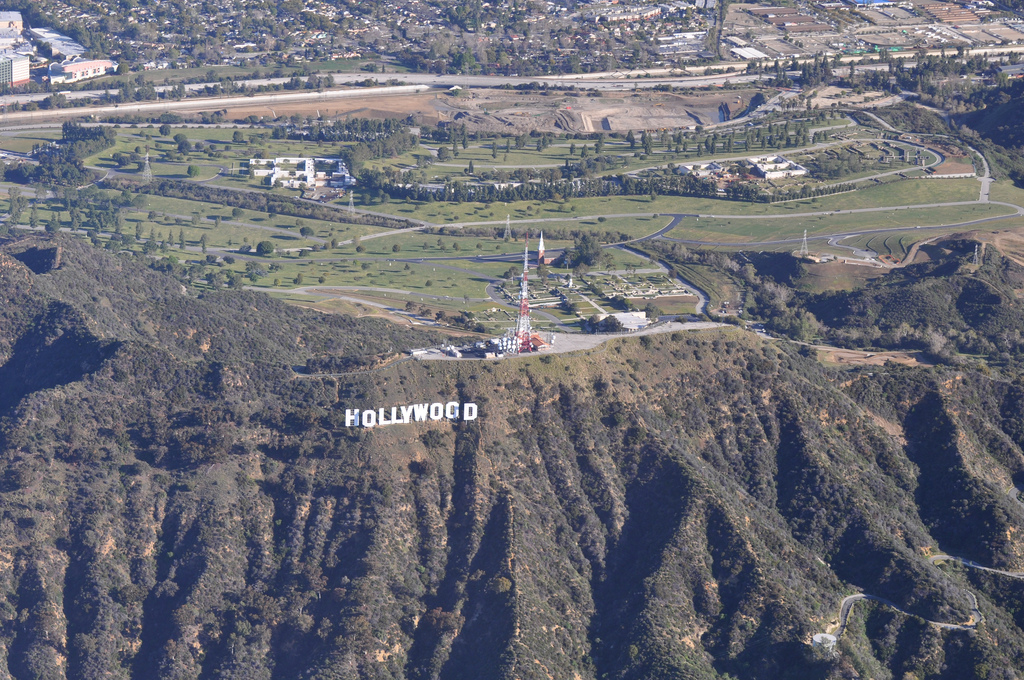 Hollywood Hills, overlooking top Tinseltown studios, serve as a resting place for its glitziest stars, from Bette Davis to Liberace. Many tombs are surprisingly staid (at nearby Glendale, Michael Jackson's is hidden), but a Venetian glass mosaic ups the razzle-dazzle.
5. La Recoleta Cemetery, Buenos Aires, Argentina
At this exclusive graveyard, visitors beeline to Eva Perón's tomb (under her maiden name, Duarte). Among large stone angels and carved mausoleums stands the heart-wrenching sculpture of a bride who died in an avalanche on her honeymoon.
6. Xoxocotlan, Oaxaca, Mexico
Crowded around an ancient, crumbling chapel, the rickety headstones in this old graveyard outside of Oaxaca can be difficult to walk between—especially during Day of the Dead celebrations. Revelers begin with a vigil the night of October 31, when the departed are feted with altars, candles, and marigold petals. Six blocks away, a carnival-like atmosphere pervades the Panteon Nuevo, or new cemetery, with picnicking families, strolling musicians, and vendors selling pan de muerto (bread of the dead) from tents.
7. Mount Auburn, Cambridge, Massachusetts
The roster of distinguished Americans interred here—Mary Baker Eddy, Henry Wadsworth Longfellow, and Winslow Homer, to name a few—is impressive, but this tranquil swath of rolling hills, majestic maple and oak trees, and formal gardens outside of Boston remains true to its mission to be a place for the living. Founded in 1831, it was the first landscaped expanse open to the public, ultimately leading to the birth of the U.S. park system.
8. Old Jewish Cemetery, Prague, Czech Republic
Some 12,000 tombstones, ranging from Gothic to rococo, are wedged into this city block–size graveyard that dates from the 15th century. Symbols adorn the graves, such as the lion etched on the tomb of Judah Loew Ben Bezalel, the chief rabbi of Prague in the 16th century who, according to legend, made a golem out of clay to protect the city's Jewish community.
9. Lone Fir Cemetery in Portland, Oregon
Roaming this natural landscape—one of the few cemeteries that allows the planting of a tree or garden to commemorate the dearly departed—is like the turning the pages of a Portland history book. You'll find graves of pioneers; Block 14, a memorial in the works for the Chinese immigrants who helped build the city; and crypts of captains of industry, like the imposing Gothic-style MacLeay family mausoleum.
10. Green-Wood Cemetery, Brooklyn, New York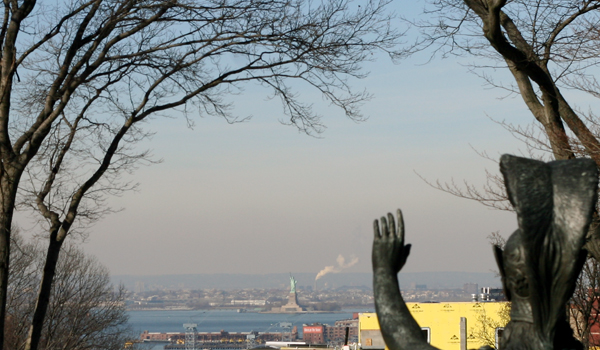 From Louis Comfort Tiffany to Jean-Michel Basquiat, many of the names etched into the tombstones, granite monuments, and brownstone mausoleums here read like Page Six of the New York Post. But the real attraction of this 478-acre oasis in Greenwood Heights is the parklike setting with glacial ponds, a Gothic Revival entrance gate circa 1861, and the Manhattan skyline peeking through the century-old trees.
Source: http://travel.nationalgeographic.com/