10 + 2 Strongest Beers in the World - Alcohol (ABV)
1.
Snake Venom

- B
rewmeister
ABV: 67.5%
Contains special ingredients to achieve such a high volume of alcohol including smoked peat malt and two types of yeast: beer yeast and champagne yeast.
Unlike Armageddon, Snake Venom is not designed to mask the taste of the alcohol. The alcohol is very strong but the beer still tastes like a beer rather than a spirit. It's hoppy, malty and very pleasant.
Snake Venom is so strong that we have put a warning label on the neck of the bottle warning drinkers to beware.
To get the correct ABV each batch is tested in the brewery with random batches being checked by external labs.
2. Brewmeister Armageddon
ABV: 65%
3. Koelschip Start the Future
ABV: 60%
Schorschbock 57% finis coronat opus
4. Schorschbräu
Schorschbock 57% Finis Coronat Opus - Kleinbrauerei Schorschbrau
ABV: 57.7%
5. Fenton Smoked Porter
ABV: 50%
6. Koelschip Obilix
ABV: 45%
7. Schorschbräu Schorschbock 43%
ABV: 43.38%
8.
BrewDog Sink the Bismarck
- BrewDog
ABV: 41%
9. Baladin Esprit de Noel
ABV: 40%
10.
Struise Black Damnation VI
- Messy Struise
ABV: 39%
11. BrewDog Watt Dickie
ABV: 35%
12. Revelation Cat Freeze the Penguin
ABV: 35%
Source: http://www.ratebeer.com/
Others retired beer
:...
BrewDog The End Of History
- BrewDog
55.0%
(The beer is sold inside of a stuffed animal).

Olde Hickory Hickory Stick Stout
- Olde Hickory Brewery
52.0%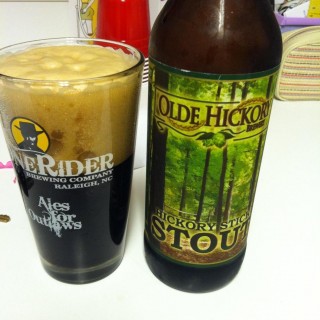 Schorschbrau Schorschbock 40%
- Kleinbrauerei Schorschbrau
40.0%
(or Schorschbräu Schorschbock 40%)
BrewDog Tactical Nuclear Penguin
- BrewDog
32.0%

Mikkeller 重黑 (Heavy Black)
- Mikkeller
31.1%

Schorschbrau Schorschbock 31%
- Kleinbrauerei Schorschbrau
30.9%
(or Schorschbräu Schorschbock 31%)

Hair of the Dog Dave
- Hair of the Dog Brewing Company
29.0%