10 Most beautiful Cathedrals of the World
Cathedral of Saint Paul, London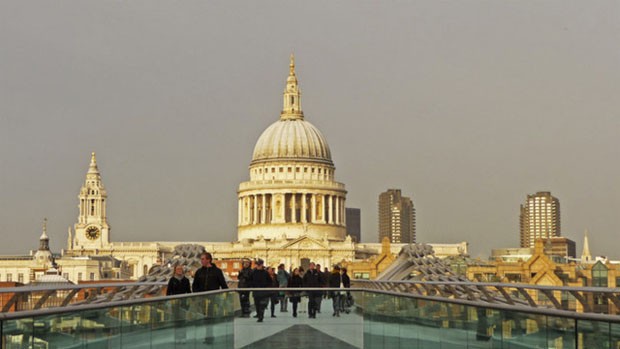 Located at Ludgate Hill, the Anglican cathedral is the seat of the bishop of London and one of the main sights of the city, mainly because of its privileged location overlooking the skyline. Designed by Christopher Wren, the building dates from the 17th century and is famous for harboring such as royal weddings of Prince Charles and Lady Di in 1981.



Notre Dame de Paris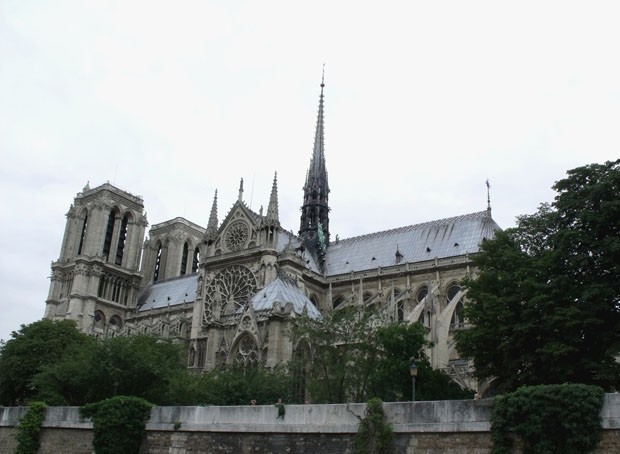 One of the oldest professorships in French Gothic style, the Notre-Dame was begun in 1163, the Île de la Cité and is therefore surrounded by the river Seine. One of the symbols of Paris, the church follows the rise of the city and France as a world power since the Middle Ages.
Hagia Sophia, Istanbul, Turkey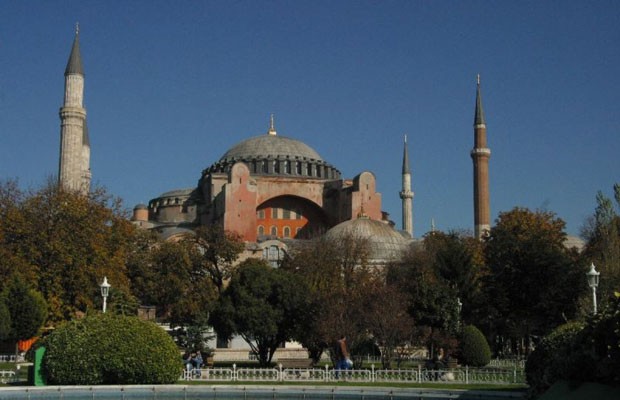 Ultimate symbol of Istanbul, Hagia Sophia was built between the years 532 and 537 by the Byzantine Empire to the cathedral of Constantinople, the ancient name of the Turkish city that connects Europe and Asia. Until 1453, it served this function, except for the interval between 1204 and 1261, when the Crusaders dominated the region. Between 1453 and 1931, the building functioned as a mosque, but has since been secularized. Since 1935, houses a museum.
Chartres Cathedral, France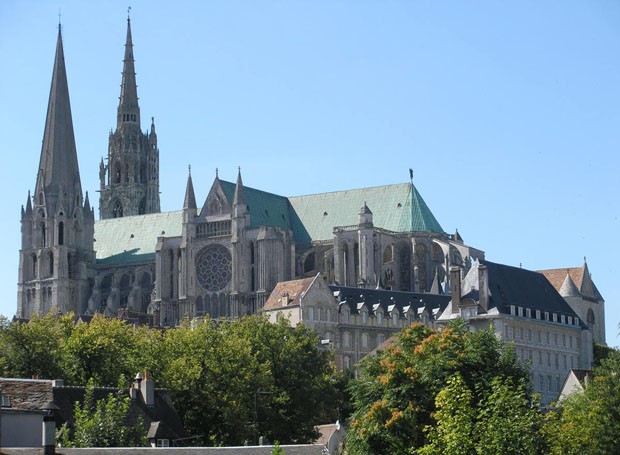 Its construction began in 1145, but after a fire in 1194, had to be rebuilt, becoming the principal representative of Gothic architecture in France. With 10,000 square feet of area, 130 m long and 46 m wide, the church has more than 150 stained glass windows, most of the 13th century.



Cathedral of Reims, France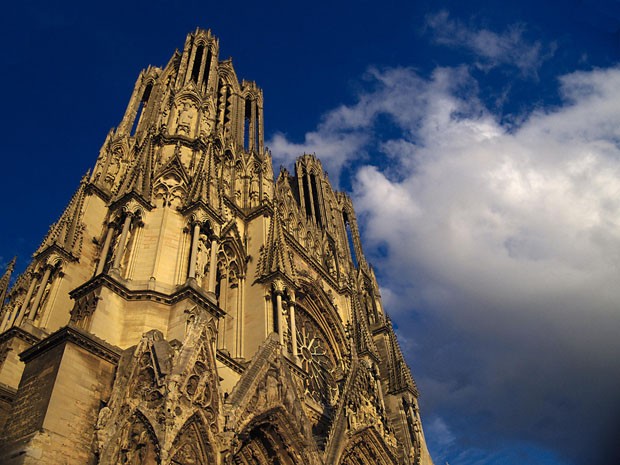 After the Cathedral of Chartres, Notre-Dame de Reims is considered the second most important Gothic building in France. Located in the capital of Champagne, it was built in the 13th century, housing coroamentos various kings and queens.



Santa Maria Del Fiore, Florence, Italy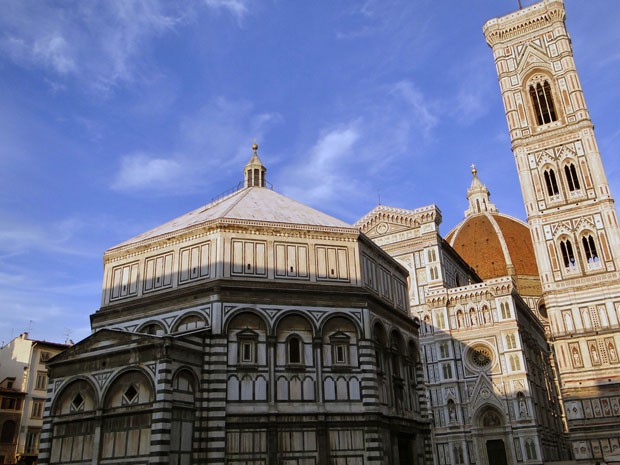 The Basilica di Santa Maria del Fiore is known for its monumental dome, designed by Renaissance architect Brunelleschi and the Giotto's bell tower. The construction, begun in the late 13th century, is the maximum record of the richness of Tuscany during the Renaissance.



Canterbury Cathedral, England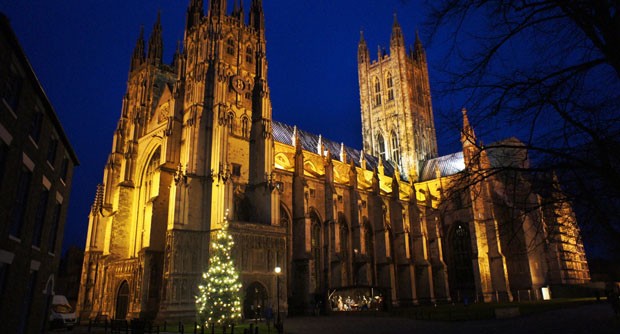 Cradle of Anglican religion and one of the oldest British Christian churches, the cathedral is the seat of the Archbishop of Canterbury, who is the religious leader of the Church of England. Built in the 15th and 16th centuries, the building has a bell that rings a hundred times every night, at around 20h55, as a reminder of an ancient city curfew.



Cologne Cathedral, Germany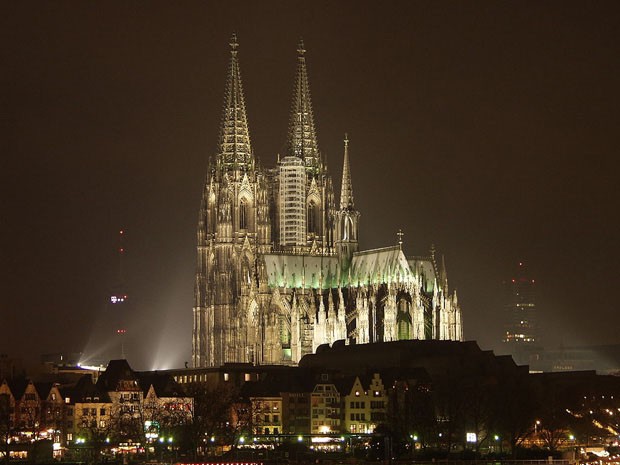 The Gothic style church is the most famous building in town. Its construction began in 1248 and took over 600 years to complete. With 157 meters high, was the tallest building in the world at the time of its completion in 1880. During the Second World War, was the target of several air attacks, but did not fall.



Saint John The Divine, New York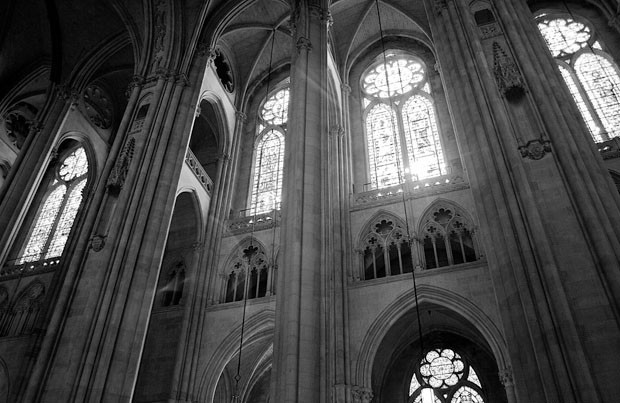 In Gothic style, the Anglican cathedral of New York located in Manhattan and has more than 11 000 m². Thanks to that dispute with the Liverpool Cathedral for the title of world's largest Anglican church.



Cathedral of Rouen, France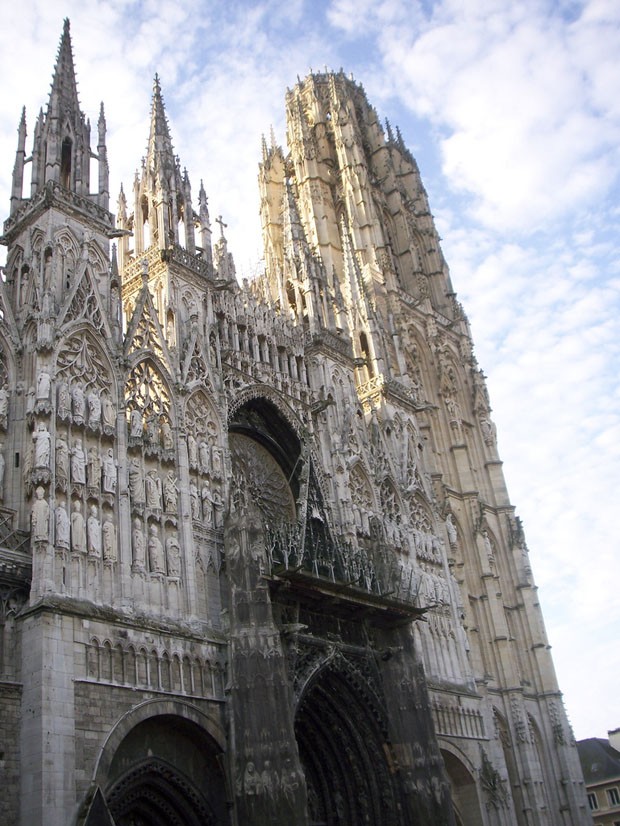 Its construction began in 1145 and involves the work of architects and craftsmen from all over Europe. The most famous one is the sculptor Jean de Rouen, who, after running some of the main statues of the church, moved to Coimbra, having participated in the Portuguese Renaissance.
Source: globo.com