10 Best Ideas Festivals in the World
TEDxCapeTown, South Africa
Following the same format, these cheaper locally organised events all over the world offer an easy way to meet and mix with thinkers, movers and shakers. TEDxCapeTown brings together Africa's social entrepreneurs, musicians and academics against a Table Mountain backdrop with the intent to change the world.
tedxcapetown.org
Wisdom 2.0, Silicon Valley, California
A fusion of creative technologies and 21st-century spirituality, Wisdom brings together social media architects to explore as technology can save the world. It can be easily tacked onto a Pacific coast holiday.
wisdom2summit.com
South by South West, Austin, Texas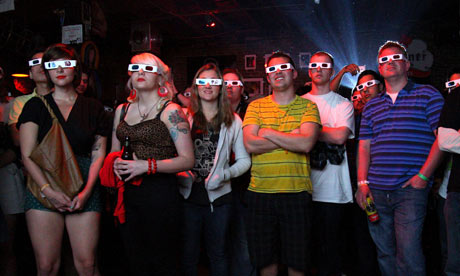 SXSW Interactive is still the yardstick against which ideas and tech festivals are measured, holding hundreds of talks and workshops. So when you've learned how to build a start-up or why we need to adapt technologies for humanitarian aid, you can join the party at SXSW Music and watch Bruce Springsteen.
sxsw.com/interactive
The Do Lectures, Wales
Described as "TED meets Burning Man meets Where the Wild Things Are", the Do Lectures take the theme back to its homespun roots. You spend four days sleeping in wigwams, participating in talks ranging from organic vegetables to the importance of hope. California is hosting a US version in September.
dolectures.com
99% Conference, New York
Run by creative research institute Behance, the 99% conference is about sharing ideas and then making them happen. Bringing together 400 innovation enthusiasts, it offers a turbo-charged introduction to the city's creative scene and is a fabulous way to start a weekend.
the99percent.com/conference
FutureEverything, Manchester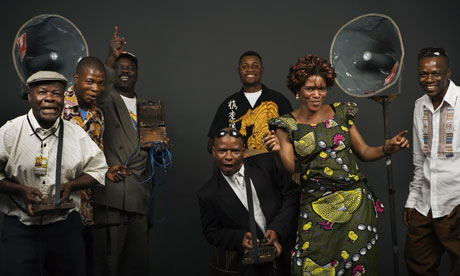 Manchester stalwart FutureEverything has been mashing together music, innovation and art since 1996. This year, it's taking over the warehouses of the Museum of Science and Industry to stimulate debate on the changing nature of collective action. Time for a north-west city break?
futureeverything.org
LikeMinds, Devon
This Exeter festival has evolved into a quasi-movement to connect innovators and ideas people, with events in Paris, Helsinki and Dubai and coworking clubs in London and New York. Its schedule is rather business-focused, but its south-west base seems to inspire a friendly vibe. Could be a motivating start to a Devon and Cornwall road trip.
wearelikeminds.com
Vivid Sydney , Australia
Vivid transforms Sydney into a canvas of light, music and ideas, this year taking over the Museum of Contemporary Art with debates and talks led by Asia-Pacific's foremost creative thinkers, and dramatic art installations. The Opera House lit with lasers is something you won't forget in a hurry.
vividsydney.com
North by North East, Toronto, Canada
Canada's answer to South by South West, NXNE sets an impressive pace with 50 panel discussions, 40 films and 650 bands. It's the perfect lens through which to explore Toronto's thriving indie innovation-fuelled neighbourhoods.
nxne.com/interactive
World Domination Summit, Portland, US
This festival brings together 1,000 entrepreneurs, artists and bloggers for talks, city tours and music. Tickets sell out fast, but the line-up does include TED . You can explore the US indie heartland by joining "best of hipsterville" and "crafty wonderland" city tours.
worlddominationsummit.com
Source: guardian.co.uk