10 Largest Jazz Festival of the World
10. Saint Lucia Jazz Festival
Clearly there's more to the Caribbean island of St. Lucia than sun and sand and spreading the event around dozens of venues including lush Pigeon Point National Park and bustling Derek Walcott Square in central Castries, the island's capital.
9. Jakarta International Java Jazz Festival
On the other side of the planet, the Indonesian capital's festival has grown into one of the world's largest jazz gatherings in just six short years. More than 1,500 artists and groups converged on the JIExpo Kemayoran convention centre's 17 stages to entertain more than 100,000 visitors in this year.
8. TD Toronto Jazz Festival
This cosmopolitan counterpart to the Beaches event practically forces us to include two Toronto items in this list. After all, who can ignore this 25-year-old festival's 350-plus shows (many of which are free), 1,500-plus musicians and 500,000-plus patrons? Then there are the 40-odd venues -- from the 1,200-seat main stage in Metro Square to the venerable Horseshoe Tavern -- and the host of workshops and competitions.
7. Beaches International Jazz Festival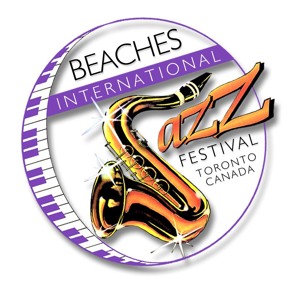 What could be more appropriate in Toronto than the most neighbourly of jazz festivals? This 10-day free event in the lakeside "Beach" area is staged in several different parks, as well as along a two-kilometre stretch of Queen St. About 1,000 artists are slated to appear, ranging from local talents to international stars. The community feel is enhanced by a vibrant workshop and lecture series geared toward both professional musicians and fans, along with a "Jazz in Motion" photo exhibit.
6. Nice Jazz Festival
The French Riviera's five-day spectacular was inaugurated in 1948 -- a decade before Monterey -- and is probably the flashiest of the world's jazz fests. The biggest names in jazz have all played here, likely to get a taste of the stunning Jardins de Cimiez venue. The fest's garden home contains a Roman amphitheatre, which houses one of the two stages where an eclectic array of artists will perform.
5. Monterey Jazz Festival
The longest-running jazz fest in the world knows it's onto a good thing: Since its inception in 1958, the three-day affair has always been held in the lovely, leafy confines of central California's Monterey Fairgrounds, where more than 500 top jazz artists perform on eight stages. Beyond this year's musical performances , there's a rich educational program of panel discussions, workshops and exhibitions, along with plenty of West Coast cuisine.
4. Copenhagen Jazz Festival
The Danish capital proves that jazz fests can rely on jazz music to draw a crowd. More than 1,000 concerts are expected to draw around 250,000 visitors, making it one of the largest music events in Europe. Beyond the top-notch jazz line-up the fest offers the most varied selection of venues imaginable, from the historic Royal Danish Theatre and the bucolic Tivoli Gardens to a defunct printing plant and the Carlsberg Brewery's stately grounds.
3. Montreux Jazz Festival
There may be no better combination of size, variety and venue than the world's second-largest jazz fest. Conveniently staged in the Swiss town's scenic lakeside Convention Centre, the event encompasses 12 stages (10 of which host free shows), where more than 1,000 artists play for 230,000-plus visitors. Uniquely, Montreux also offers "jazz boats" that ply Lake Geneva and "jazz trains" that explore the surrounding countryside, along with music workshops, film screenings and art exhibitions.
2. New Orleans Jazz & Heritage Festival
However you define "heritage," this in the "birthplace of jazz" has taken it to mean every genre of music imaginable. Just look at the artists who performed the 12 stages scattered around the Fair Grounds Race Course, where paid admission covers each festival weekend. In true Big Easy fashion, there are even two "food stages," where demonstrations of Cajun cooking spice up the tunes.
1. Festival International de Jazz de Montréal
There's more to the world's largest music festival than sheer enormity. Size does matter, of course, and with 3,000-plus artists from dozens of countries, more than 650 concerts and at least two million visitors each year, Montreal's 10-day party has definitely earned its Guinness record. But ever since soul legend Ray Charles headlined the first edition back in 1980, Montreal has been the blueprint for jazz festivals that are about more than jazz. This year's line-up is as eclectic as ever, but not least, it may offer some of the best value on the planet, as more than two-thirds of the shows are free of charge in and around the Place des Arts.