10 Best Children's Museums in the World
1. Children's Museum Indianapolis - USA
It is the largest children's museum in the world. There are five floors of pure fun. Among other things, has a planetarium, carousels, theater and various exhibitions. At the entrance you are greeted by various dinosaurs.
2. Chicago
Children's Museum
- USA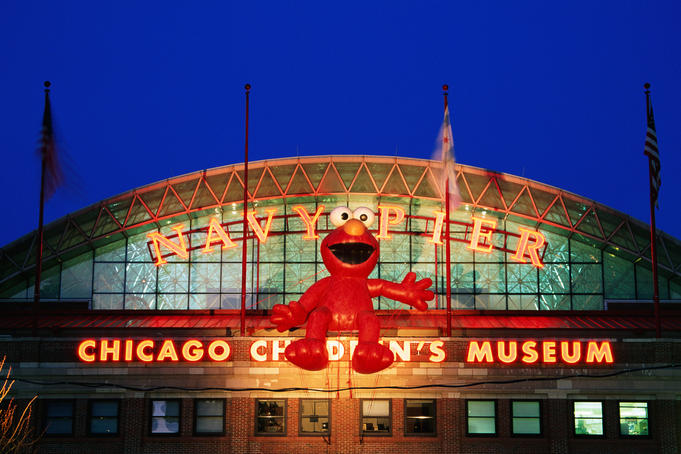 There is always something new to discover. You can even make excavations to find dinosaur bones.
3.
Children's Museum of Houston - USA
It is an authentic city children. You can buy things with real money (fake, of course), get a job and receive wages.
4. Boston Children's Museum - USA
Suitably located on the city's Children's Wharf, this world-class museum has been at it for over 90 years. There are 18 permanent exhibits, plus rotating temporary ones. One of the most unique permanent offerings is the Construction Zone, based on Boston's infamous Big Dig, the largest urban infrastructure project in US history, allowing kids to jackhammer, walk on "high beam" girders, and even ride in real Bobcat. There is a fully functional 100-yeard old Japanese house from Boston's sister city Kyoto, a 3-story climbing sculpture, and the Global Gallery, which temporarily imports standout exhibits from the finest museums around the world. 2013 will be the museum's 100th anniversary, and several special exhibitions are being planned to celebrate.
5. Fort Worth
Children's Museum
- USA
This museum has themes like science and history. You can learn and observe reptiles and amphibians in their natural habitat, while you discover the history of Texas.
6. Eureka! National Children's Museum - England
It is known to present a human body in giant size. So you and your friends can discover all the functions of the human body.
7. Space Catavento - São Paulo, Brazil
Learn science with a smile. You can also touch a real meteorite, traveling through the human body, understand how a generator works, among many other things.
8. Museo dei Bambini - Rome, Italy
The Italians have focused their children's museum in pizza. You can become a little explorer, learn to make pizzas while you discover all sorts of contraptions.
9. Anpanman Children's Museum - Japan
The Yokohama Anpanman Children's Museum is an interactive museum dedicated to the very popular Japanese cartoon hero Anpanman.
Anpanman is a superhero whose head is made from a bean jam bun known as an anpan. He spends most of the episodes fighting the leader of the germ world, Baikinman and his evil sidekicks, while helping and protecting his friends who also have some special power and a bread related head.
Anpanman, like superman's weakness to kryptonite, has one weakness and that is anything that makes his head wet or dirty but fortunately the day is always saved by Jam Ojisan (Uncle Jam) a baker who created Anpanman and is always ready to bake him a new head when the need arises.
The Anpanman character was inspired by Yanase's struggles to survive as a soldier in World War II. Many times, he became faced with the prospect of starvation, which made him dream about eating anpan (a bean-jam filled pastry).
10. Mirador Interactive Museum - Chile
Mirador Interactive Museum (MIM), is an interactive museum dedicated to children located in the commune of La Granja, Santiago de Chile. The museum aims to be a space for playful learning in science, arts and technology.
You can tinker with everything, no bans. Learn music on a keyboard, into a physical particle, etc..