10 Largest Carillon in the World
Note: The largest carillon in the world in terms of number of bells.
A carillon is a musical instrument that is typically housed in the bell tower (belfry) of a church or other municipal building. The instrument consists of at least 23 cast bronze, cup-shaped bells , which are played serially to play a melody, or sounded together to play a chord. A carillon is played by striking a keyboard - the keys of which are sometimes called batons - with the fists, and by pressing the keys of a pedal keyboard with the feet. The keys mechanically activate levers and wires that connect to metal clappers that strike the inside of the bells, allowing the performer on the bells, or carillonneur, to vary the intensity of the note according to the force applied to the key.
The carillon is the heaviest of all extant musical instruments; the total weight of bells alone can be 100 tons in the largest instruments.
The greatest concentration of carillons is still found in the Low Countries in Europe: the Netherlands, Belgium, and Northern France, where they were symbols of civic pride and status.
1. Hyechon Tower (
혜천대학 ( 惠泉大学)
-
Daejeon, South Korea (78 bells)
The Hyechon Tower Carillon has largest carillon in the world in terms of number of bells.
2. Kirk in the Hills Presbyterian Church -
Bloomfield Hills, Michigan, USA (77 bells)
The Tower of the Apostles
3. Roter Turm -

Halle, Germany (76 bells)
'Roter Turm', the only campanile in Germany, 76 bells.
4. National War Memorial -
Wellington,
New Zealand (74 bells)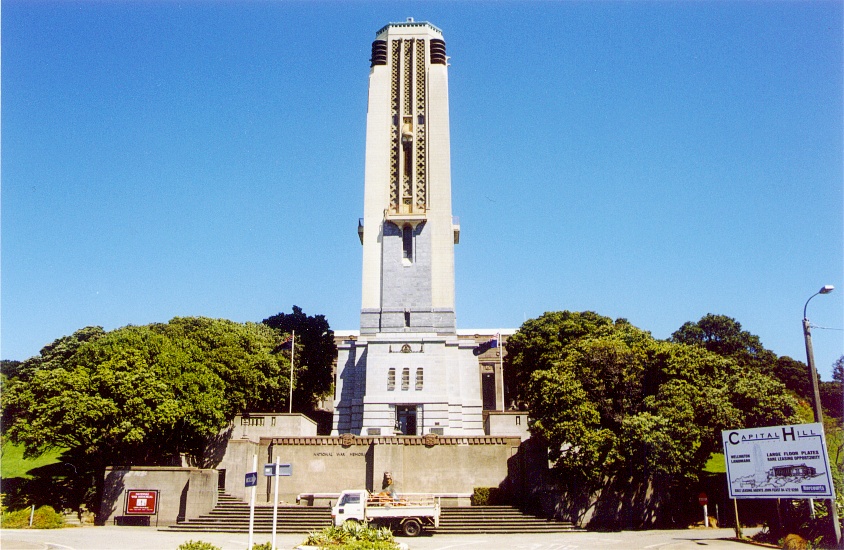 Including the largest carillon bell in the southern hemisphere ("Peace", 12.5 ton).
5. Rockefeller Memorial Chapel -
Chicago, USA (72 bells)
Laura Spelman Rockefeller Memorial Carillon.
The world's heaviest carillon with the world's largest bourdon alone weighing 40,000 lb (18.1 t).
6. Millennium Carillon (Moser Tower) -

Naperville, Illinois, USA (72 bells)
7. Alverca Church -
Portugal (72 bells)
8. Château des Ducs de Savoie -

Savoie, Chambéry, France (70 bells)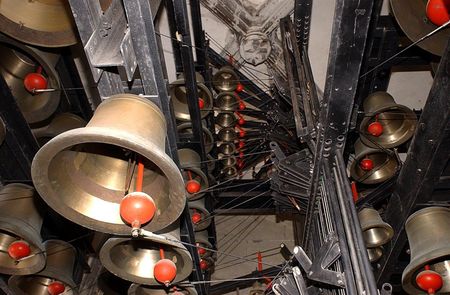 Le Grand Carillon de Chambéry
9. Carillon in Berlin-Tiergarten
- Berlin, Germany (68 bells)
10. Church of Our Lady -

Nieuwpoort, West Flanders, Belgium (67 bells)
11. Thomas Rees Memorial Carillon - Springfield, Illinois (67 bells)
12. Cleveland Tower - Princeton, New Jersey, USA (67 bells)
Bonus:
This is a 732 bell tower that is played by an organ type keyboard station. Originally created for the Cola-Cola Company at the New York World's Fair of 1964-1965, it given to the State of Georgia and erected at Stone Mountain Park. Live concerts are still performed at select times on Weekends.
By bestontop10
Source: wikipedia.org and carillon.org (World Carillon Federation)