10 Largest operators of Air Cargo in the World
By Fleet size until 2012.
1. FedEx

- U.S.
Fleet size: 654 aircraft
FedEx Corporation, originally known as FDX Corporation, is an American global courier delivery services company headquartered in Memphis, Tennessee (picture below)
. The name "FedEx" is a syllabic abbreviation of the name of the company's original air division, Federal Express, which was used from 1973 until 2000.
2. DHL

- Germany
Fleet size: 250 aircraft

DHL Aviation is a division of DHL Express (owned by Deutsche Post DHL) responsible for providing air transport capacity. It is not a single airline but refers to several airlines owned, co-owned or chartered by DHL Express. In 2009, Deutsche Post World Net rebranded to Deutsche Post DHL (DPDHL).




3. UPS

- U.S.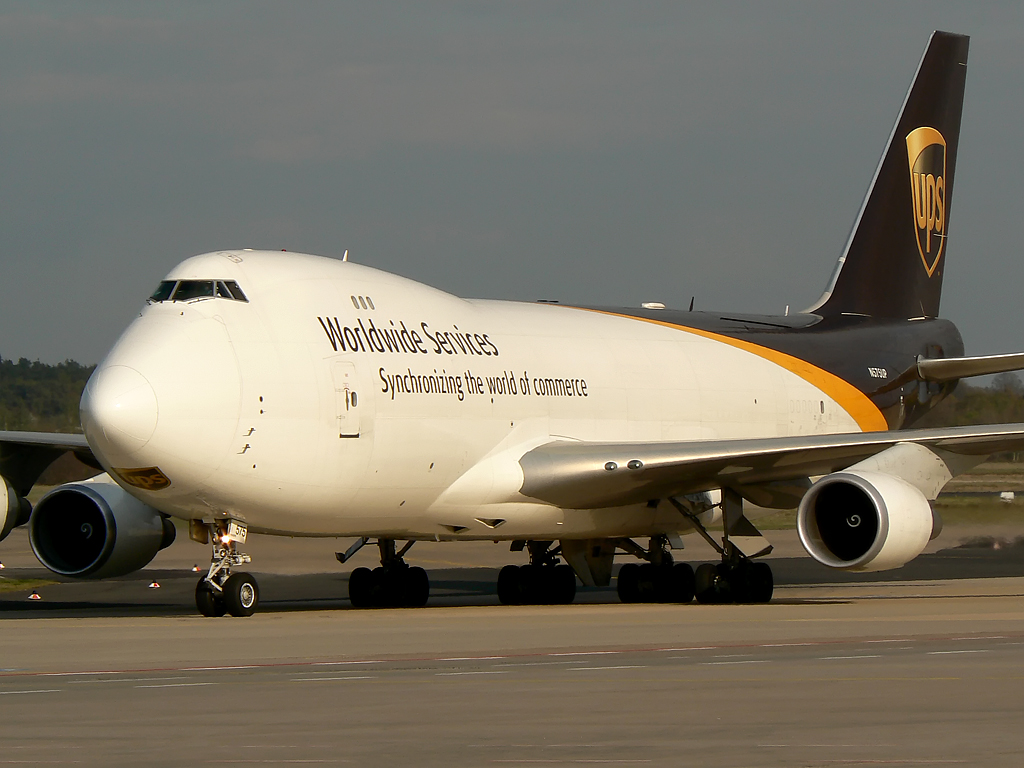 Fleet size: 230 aircraft
United Parcel Service, Inc. (NYSE: UPS), typically referred to as UPS, is an American global package delivery company headquartered in Sandy Springs, Georgia, United States. It delivers more than 15 million packages a day to 6.1 million customers in more than 220 countries and territories around the world.
UPS is well known for its brown trucks, internally known as package cars (hence the company nickname "Brown"). UPS also operates its own airline (IATA: 5X, ICAO: UPS, Call sign: UPS) based in Louisville, Kentucky.
4. TNT Express

- Netherlands/Belgium
Fleet size: 46 aircraft
TNT Express N.V. is an international courier delivery services company with headquarters in Hoofddorp, Netherlands. The firm has fully owned operations in 63 countries and delivers documents, parcels and pieces of freight to over 200 countries.
The 30 smart fortwo were provided by Mercedes-Benz Italia SpA and Mercedes-Benz Belgium Luxembourg SA.
The name TNT is short for Thomas Nationwide Transport, after Ken Thomas, an Australian businessman who, in 1946, set up his own transport business with just a single truck.
Formerly an operating division of TNT N.V., TNT Express was demerged from its parent company on 26 May 2011, taking a listing on the Euronext Amsterdam Stock Exchange. TNT N.V. subsequently renamed itself PostNL.
Its major competitors include United Parcel Service, FedEx and DHL. TNT Express aircraft operate under the IATA code of TAY (TNT Airways).
5. Korean Air Cargo

- South Korea
Fleet size: 26 aircraft
Korean Air Lines Co., Ltd. (KRX: 003490), operating as Korean Air, is both the flag carrier and the largest airline of South Korea, with global headquarters located in Gonghang-dong, Gangseo-gu, Seoul, South Korea. Korean Air's international passenger division and related subsidiary cargo division together serve 130 cities in 45 countries, while its domestic division serves 20 destinations. It is among the top 20 airlines in the world in terms of passengers carried and is also the top-ranked international cargo airline. Incheon International Airport serves as Korean Air's international hub. Korean Air also maintains a satellite headquarters campus at Incheon.
6. Cathay Pacific Cargo

- Hong Kong
Fleet size: 25 aircraft
Cathay Pacific Cargo operates a fleet of over 20 freighters to more than 40 destinations around the world, in addition to utilising the cargo space on its passenger aircraft. The cargo subsidiary was established in 1981 with a twice-a-week Hong Kong–Frankfurt–London service operated jointly with Lufthansa. The cargo division ranked fifth in the freight category of the 2008 The World's Top 25 Airlines by Air Transport World. Cathay Pacific Cargo handles most of the airlines' passenger cargo. Together with its cargo routes, it serves more than 80 destinations and is able to operate to destinations that are not in the Cathay Pacific passenger network.
7. China Airlines Cargo

- Taiwan
Fleet size: 21 aircraft
China Airlines (CAL) is the largest airline in Taiwan. Although not directly state-owned, the airline is owned by China Airlines Group, which is owned by the China Aviation Development Foundation , which is in turn owned by the government of the Republic of China.
China Airlines Cargo is the airline's freight division, operating in Asia, Europe and North America. It operates a fleet of 21 freighters to 38 destinations around the world, in addition to utilising the cargo space on its passenger aircraft. China Airlines operates one of the world's largest fleet of Boeing 747-400Fs. The cargo division ranked seventh in the freight category of the 2008 The World's Top 25 Airlines by Air Transport World.
Cargo Fleet Plans
China Airlines has announced the plan of expanding its cargo fleet by the induction of either A330-200 Freighters or Boeing 777 Freighters.
8. China Cargo Airlines

- China
Fleet size: 19 aircraft
China Cargo Airlines, is a cargo airline with its head office on Hongqiao International Airport in Shanghai, People's Republic of China. It is China's first all-cargo airline operating dedicated freight services using China Eastern Airlines route structure. Its main base is Shanghai Hongqiao International Airport, with a hub at Shanghai Pudong International Airport.
9. Lufthansa Cargo

- Germany
Fleet size: 18 aircraft
Lufthansa Cargo AG is a cargo airline from Germany, operating worldwide air freight and logistics services on behalf of Lufthansa, of which it is a wholly owned subsidiary. The company is headquartered in Building 451 of the Frankfurt Airport area in Frankfurt, the major hub of Lufthansa. Lufthansa Cargo does not only offer space on its own freighters, but also has access to the cargo capacities of more than 300 Lufthansa passenger aircraft (including Austrian Airlines, Brussels Airlines and SunExpress).
10. Cargolux

- Luxembourg
Fleet size: 17 aircraft (+7 orders)
Cargolux Airlines International S.A., trading as Cargolux, is a cargo airline with its head office at Luxembourg – Findel Airport in Sandweiler, Luxembourg. It is one of the largest scheduled all-cargo airlines in Europe with a global network. Charter flights and third party maintenance are also operated.
"Atlas Air Cargo"
Fleet size: 45 aircraft
Not considered Atlas Air Cargo,is a company aircraft charter because it operates together or divides flags with other airlines despite having a sizeable fleet.
Operating ad-hoc charters, with DHL, Polar Air Cargo, Emirates SkyCargo, Etihad Airways Crystal Cargo, Qantas Freight...
The Atlas Air/Polar Air Cargo fleet consists of the following aircraft as of March 2013. The airline mostly operates Boeing 747-400s but also operates the Boeing 747-8F, the Boeing 767-200F and the Boeing 767-300ER/ERF. Atlas has 1 order for the 767-300ER and 2 for the 747-8F.
Note: All 747 classics have been retired as of February 19, 2012.
Source: wikipedia.org