10 Tallest Structures in the World (by category)
The Council on Tall Buildings and Urban Habitat, an organization that certifies buildings as the "World's Tallest", recognizes a building only if at least fifty percent of its height is made up of floor plates containing habitable floor area. Structures that do not meet this criterion, such as the CN Tower, are defined as "towers".
There are dozens of radio and television broadcasting towers which measure over 600 metres (about 2,000 ft) in height, and only the tallest are recorded in publicly available information sources.
Note: The following table is a list of the tallest structure in each of the categories below. There can only be one structure in each category, unless the title for the tallest is a draw.
1. Burj Khalifa
Category:
Skyscraper
Country:
United Arab Emirates
City:
Dubai
Height (metres):
829.8
Height (feet):
2,722
2. Tokyo Sky Tree
Category:
Self supporting tower
Country:
Japan
City:
Tokyo
Height (metres):
634
Height (feet):
2,080
3. KVLY-TV mast
Category:
Guyed Mast
Country:
United States
City:
Blanchard
Height (metres):
628.8
Height (feet):
2,063
4. Abraj Al Bait Towers
Category:
Clock building
Country:
Saudi Arabia
City:
Mecca
Height (metres):
601
Height (feet):
1,972
5. Lualualei VLF transmitter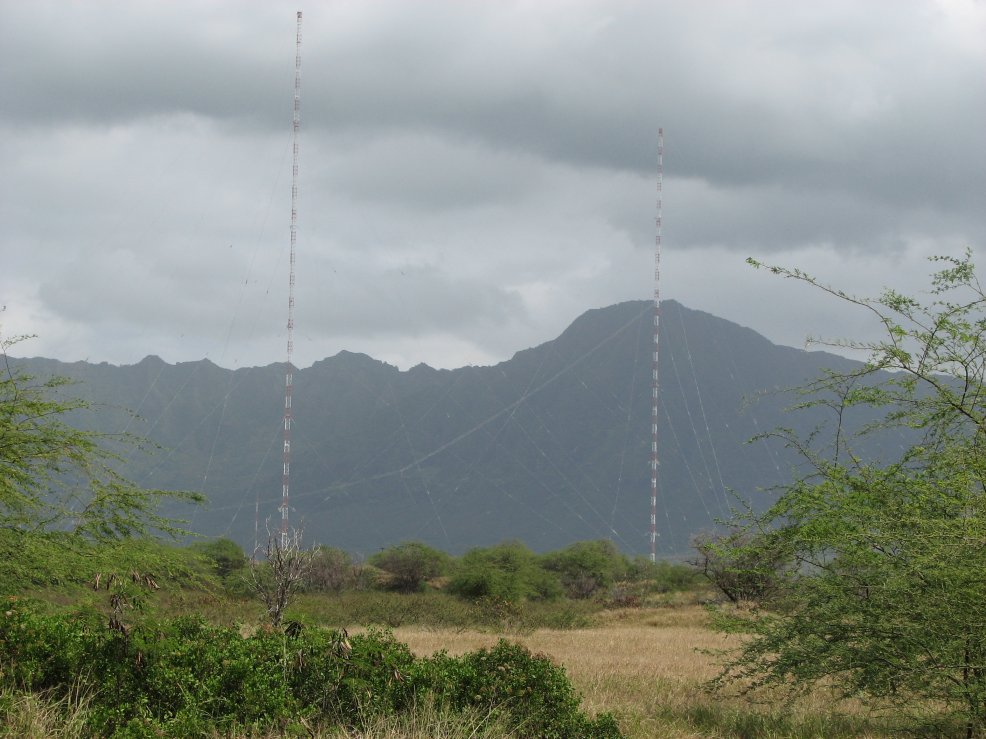 Category: Mast radiator
Country: United States
City: Lualualei - Hawaii
Height (metres): 458
Height (feet): 1,503



6. Petronas Twin Towers



Category: Twin towers
Country: Malaysia
City: Kuala Lumpur
Height (metres): 452
Height (feet): 1,482



7. Ekibastuz GRES-2 Power Station



Category: Chimney
Country: Kazakhstan
City: Ekibastusz
Height (metres): 419.7
Height (feet): 1,377



8. Dimona Radar Facility



Category: Radar
Country: Israel
City: Dimona
Height (metres): 400
Height (feet): 1,312



9. Kiev TV Tower



Category: Lattice tower
Country: Ukraine
City: Kiev
Height (metres): 385
Height (feet): 1,263



10. Zhoushan Island Overhead Powerline Tie



Category: Electricity pylon
Country: China
City: Damao
Height (metres): 370
Height (feet): 1,214



Source: wikipedia.org