10 Lowest temperatures ever recorded in the World
Many weather records are measured under specific conditions—such as surface temperature and wind speed—to keep consistency among measurements around the Earth. Each of these records is understood to be the record value officially observed, as these records may have been exceeded before modern weather instrumentation was invented, or in remote areas without an official weather station.
1. −89.2 °C (−128.6 °F)

(World record)
Vostok Station, Antarctica
1983-07-21
2. −82.8 °C (−117.0 °F)
Amundsen-Scott, South Pole Station, South Pole
3. −82.5 °C (−116.5 °F)
Dome Argus, Antarctica
2005–07
4. −68 °C (−90 °F)
Verkhoyansk...
1892-02-07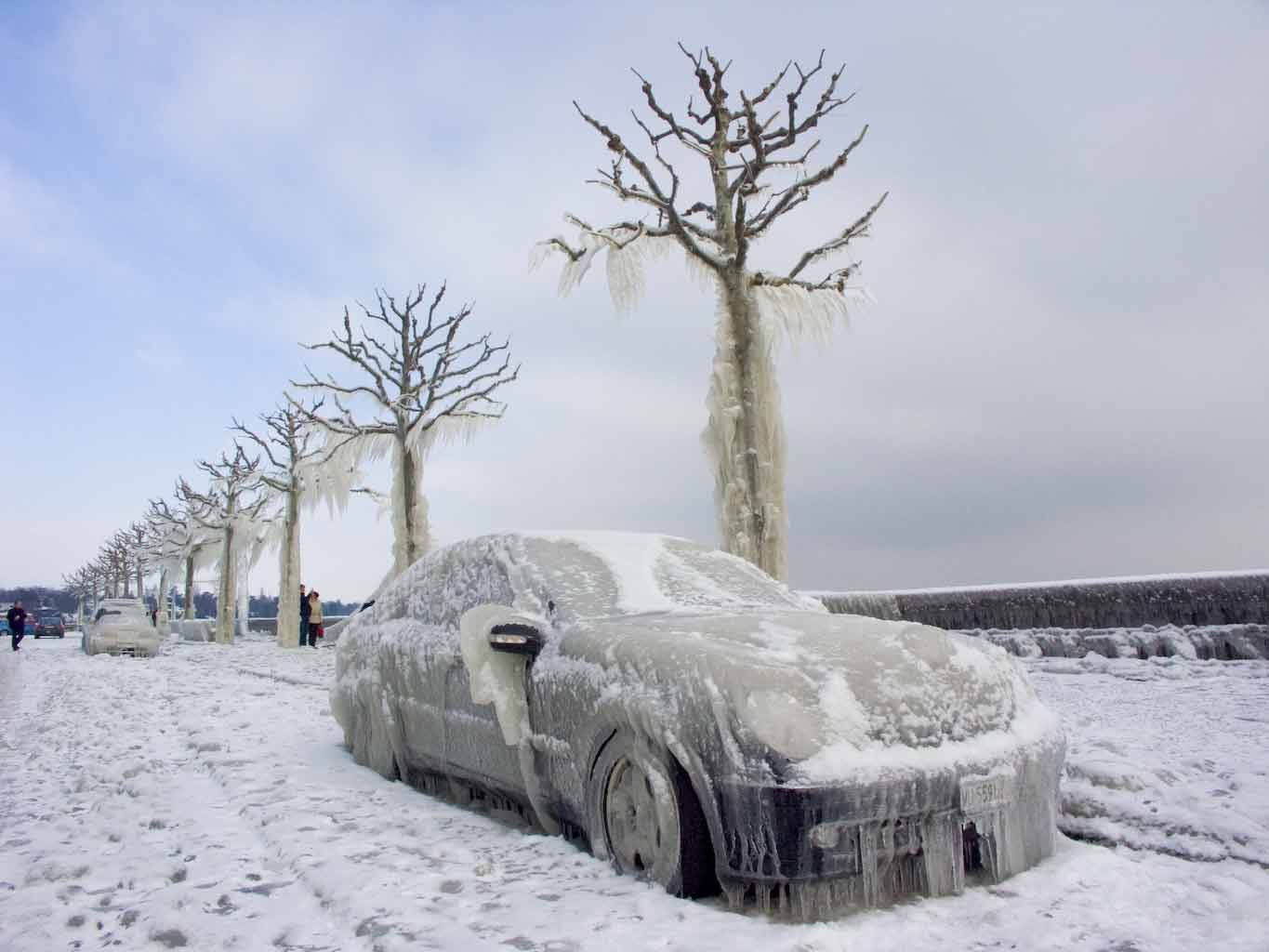 and Oymyakon, both in Sakha Republic, Russia
1933-02-06
5. −66.1 °C (−87.0 °F)
North Ice, Greenland
1954-01-09
6. −63 °C (−81 °F)
Snag, Yukon,
Canada
1947-02-03
7. −62 °C (−80 °F)
Prospect Creek, Alaska, United States
1971-01-23
8. −58.1 °C (−72.6 °F)
Ust-Shchuger, Russia
1978-12-31
9. −53.0 °C (−63.4 °F)
Malgovik, Västerbotten County, Sweden
1941-12-13
10. −52.3 °C (−62.1 °F)
Mohe County, China
Source: wikipedia.org