10 Best cities in the world for street art
From Berlin to Cuba, tag along with us as we spray the town red ... and yellow, purple and turquoise, in the hunt for the world's most incredible street art.
Here are 10 places you just have to head to if you're a fan.
1. Bristol,

UK
Banksy's backyard, this old port city has a reputation for emerging music, gastronomy and alternative night-life. Or you could just find a sunny beer garden and sink a pint of the West County's traditional tipple, cider!
2. Havana,

Cuba
The iconic image of Che Guevara looms large in Revolution Square, but you'll find his familiar face in murals across Havana. Get behind the wheel of a vintage American car and take a tour of the colonial palaces and Communist-era ration shops.
3. Penang,

Malaysia
The 'Silicon Valley' of Asia, Penang is one of Malaysia's best-kept secrets. Connected to the mainland off the northern coast of Malaysia, you'll find plenty of boutique guesthouses and artisan workshops on the island.
4. Berlin,

Germany
There is no need to set foot inside a museum here to sample Berlin's vibrant culture and poignant history. The Berlin Wall East Side Gallery stands as an urban canvas; take a stroll along the 1.3km section and round things off with a chilled beer on the banks of the River Spree.
5. Granada,

Spain
The magic of Spain's Sierra Nevada is not the only thing to get tourists flocking to Andalusia's trendiest city. Free tapas with every drinks order and a spot of pampering in the Arab baths might have something to do with it.
6. Lisbon,

Portugal
This beautiful city sprawls across some pretty steep hills. If traversing the cobbles all day seem like hard work, why not let the canary-yellow tram carry you to the top for views over the River Tagus?
7. Paris,

France
Desperate to see some Degas? Or swoon over the Mona Lisa? Head to Paris, bursting at the seams with exhibitions and galleries. And street art. Grab a croissant and head out early to avoid the queues.
8. Los Angeles,

US
Join the throng of dreamers and trendsetters along Hollywood Boulevard, or watch the beautiful people parade on Venice Boardwalk. Whatever you choose, you'll never be lost for entertainment in sunny Los Angeles!
9. Moscow,

Russia
Don't let visa requirements put you off visiting this Soviet capital. From the brightly coloured domes of St. Basil's Cathedral to the gleaming golden spires of the Kremlin, there's enough beauty (and borscht) to satisfy any culture vulture.
10. Oslo,

Norway
Home to Edvard Munch's famous painting, 'The Scream', Oslo should be on any art lovers' hit list. For a touch of fresh air, head out of the city and embark on a hiking adventure around the fjords.
Source: http://www.news.com.au
Street Art in São Paulo - Brazil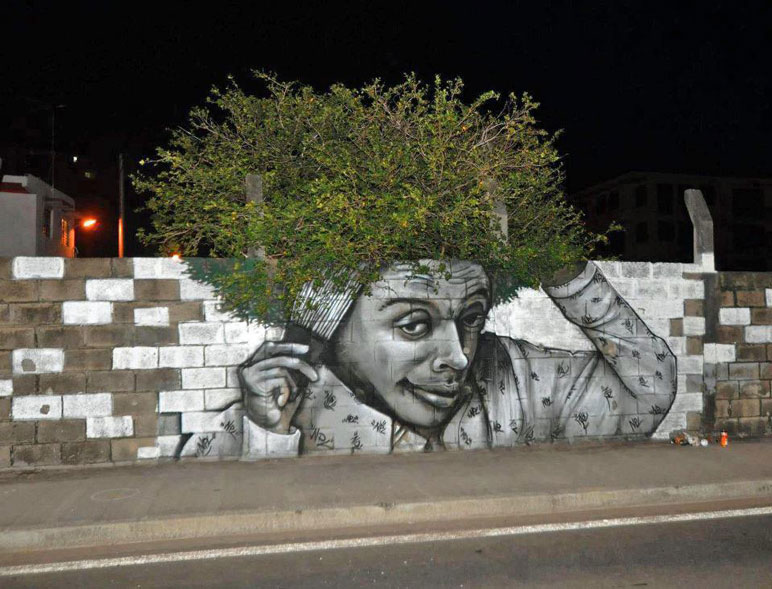 After many years with graffiti that nobody understood now it's time for real street artists give color and voice in Sao Paulo, with colorful paintings and with a certain tone of criticism, the streets of this city gray goes gaining more color .. .. and art.