10 Hottest Female Fighters of the World
What men can do, women can do, too. In profession, business, politics, sports and even in fighting, women are not just about to give the men the pleasure of dominating the arena. Fighting is not just a sport for men. A lot of women are so into it. And to top it all, most of them have the perfect physique to go with the sport.
Below are ten of the hottest female fighters around:
10. Laila Ali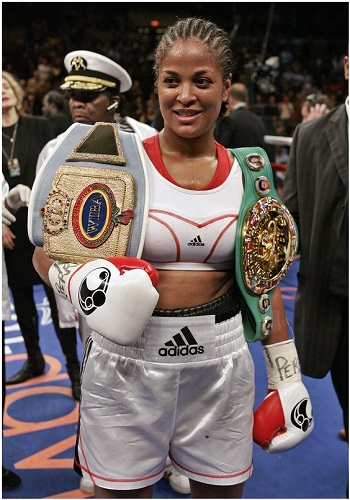 Boxing
Who says being the daughter of the greatest boxer in the world, Muhammad Ali is easy? Having the last name Ali carries a lot of expectations – she was born to fight – in boxing, and do excellent at that. Not such a glamorous world for such a sexy woman.
9.
Gina Carano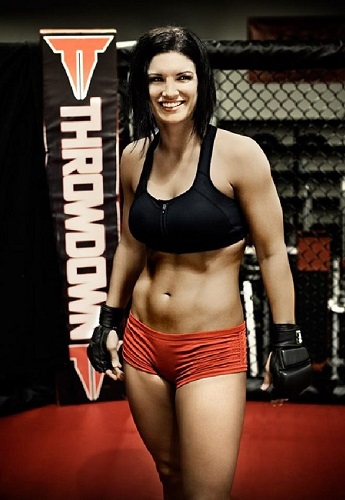 MMA, Boxing
No one ever imagined female fighters can be this sexy – having the ability to end a life with a single power punch. She defines sexy in every sense of the word, in the female fighting arena.
8. Keri Scarr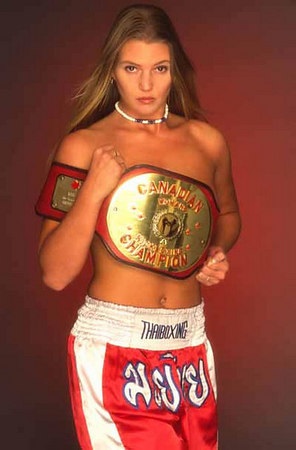 Muay Thai
Don't be fooled by the sweet face and beautiful body of this Canadian Muay Thai expert and coach. She can easily throw a deadly kick if you do her wrong. She teaches Muay Thai and kickboxing in her own martial arts club. Not the type of lady you want to fool around.
7. Mia St. John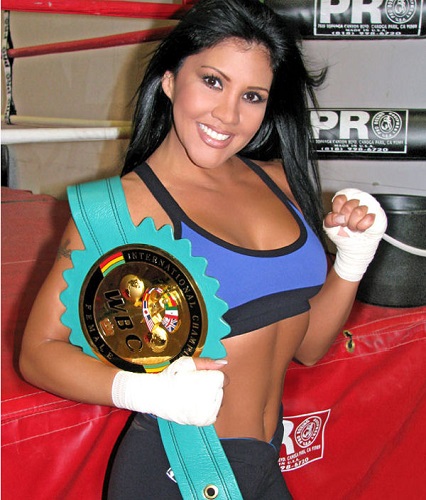 Boxing
Having a body of a supermodel and the fist of Chuck Norris can be a little tricky. While looking more like a model, she knocked out more opponents that you can count with your fingers. And as if boxing is not enough, she now has moved on to a little bit of mixed martial arts (MMA) as well.
6. Julie Kedzie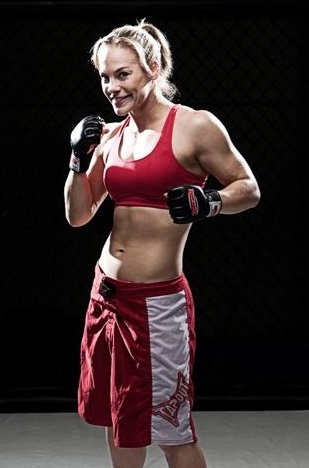 Mixed Martial Arts
She is the 10th in ranking for the 135-pound female fighter in the world, according to the Unified Women's MMA rankings. Julie is a highly ranked professional fighter and Brazilian jiu-jitsu master. People might not imagine she would care about how she looks but she did a brilliant job in being one of the hottest female fighters in the world of fighting.
5. Erin Toughill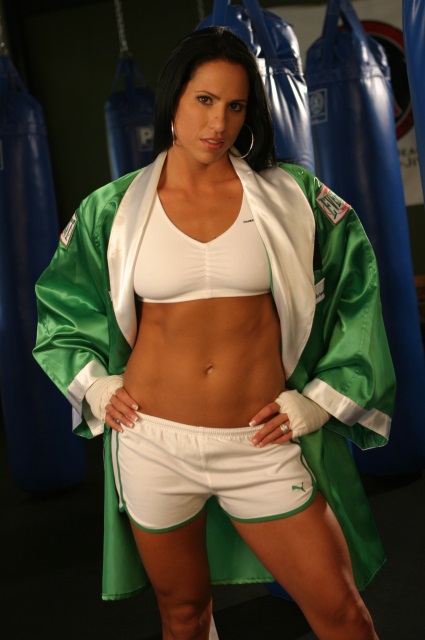 Mixed Martial Arts
She's got a tough-sounding name and a bad-momma screen name, Steel. Who can top that? Erin is one tough lady you wouldn't want to mess around with.
4. Frida Wallberg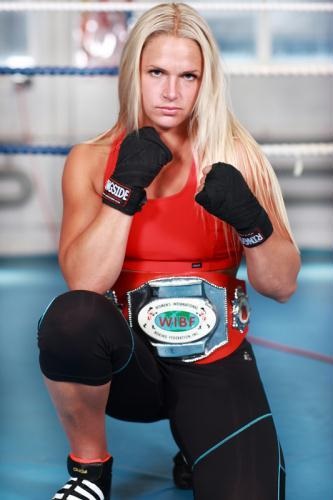 Boxing
She is known in the boxing arena as the Golden Girl. She is a super featherweight from Sweden and has 48-5 record and a half-dozen Sweden National Championships.
3. Kyra Gracie
Taekwondo/Jiu-Jitsu
If Laila Ali has to live up to the fantastic her father had, Kyra's being a member of the Gracie family can come with the same pressure. The Gracie family is known to every MMA fighter out there and Kyra not only has the impressive skills but also a rocking body to combine her skills with. Here's another Gracie to impress you with their martial arts skill.
2. Regina Halmich
Boxing
She is responsible for making boxing popular in Germany. Known across Germany as an all-time high female boxer, she retired in 2007. But that doesn't mean she looked any less sexier.
1. Michelle Waterson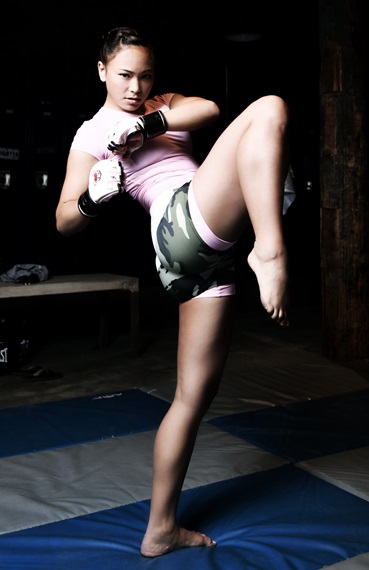 Mixed Martial Arts/Karate
Dubbed as the "Karate Hottie", Michelle is the sexiest female fighter even after having a baby. After giving birth in March 2011 she immediately went back to the ring in all her sexy body.
Note:
So, if and when you chance upon these hotties, better walk the other way and don't mess up with any of them or, just take the opportunity to strike a pose with these great women fighters.
Source: http://singpatong-sitnumnoi.com/the-10-hottest-female-fighters/