10 Best Ways for Know Lisbon City
Lisbon, one of the most visited cities in Europe is a challenge to your visitors, because being an ancient city on the Tagus River, this city is known for its seven hills. Up and down is a challenge for anyone who wants to know the most visited places in this wonderful cosmopolitan city. And because we are here, we selected 10 ways to discover Lisbon, for small and large pockets.
1. Walk
2. Lisbon tramway network
A non-polluting, totally-electric with endless autonomy car that goes almost everywhere and has no parking problems? Al Gore's dream comes true? Lisbon has it. For more than 100 years now. Served with a touch of panache.
In fact, Lisbon's tramway service connects the entire historical city. But, from all the routes in operation, we have to highlight the 28. Is indeed a magic mystery tour, a journey you can't miss and one you won't forget.
Starting in Prazeres it ends in Martim Moniz. It will take about one hour from tip to toe and in the meantime you've crossed all of downtown Lisbon.
Warning: beware of pickpockets! The tourists on the 28 line are a main target for burglars. Pay attention to your wallets, purses, bags and documents and no harm will be done. The thieves are non-violent and they will do their tricks only if they get you off-guard.
3. Bike Trip Rent
4. SegWay
5. TukTuk
or Electric Tuk Tuk...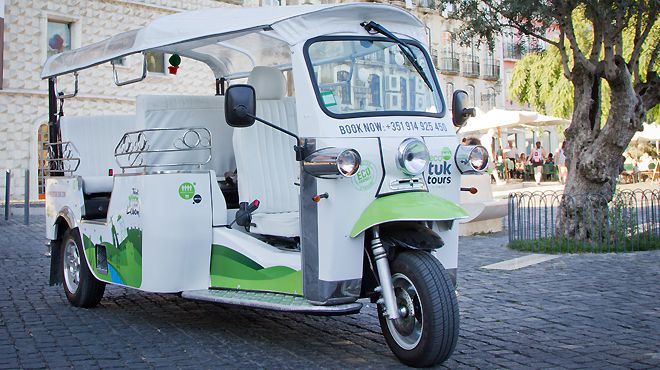 6. GoCar
7. Lisbon double decker bus
8. HippoTrip
9. Electric Car
10. Side Car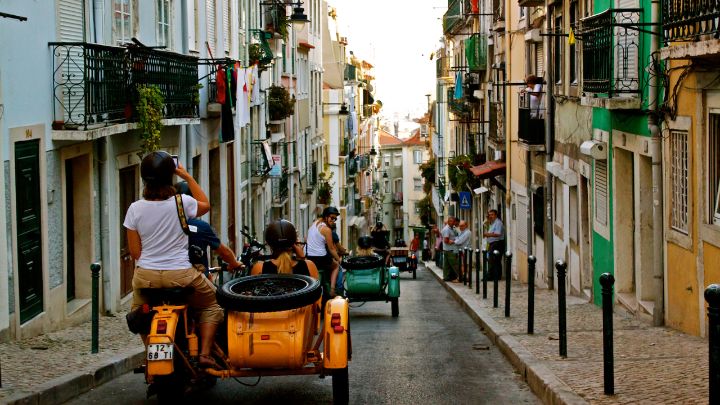 11. Helicopter
bestontop10@gmail.com