10 Best games of the Star Wars series
To celebrate the release of the seventh movie, we decided to devote the best games of the saga Star Wars.
The list is made up of several must-see bets for any fan of the Star Wars series. The Force is present in these games!
Note: There have numbered for you to do so. What is the best to your view?



Star Wars: Knights of the Old Republic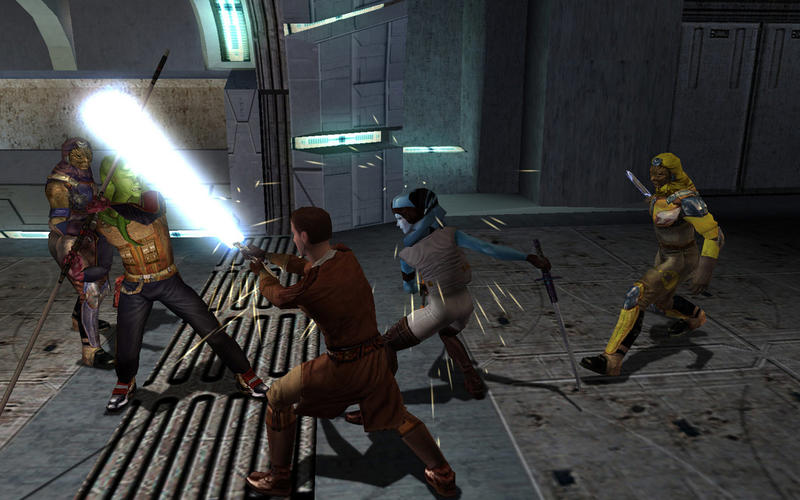 BioWare has created a true classic with Knights of the Old Republic. It is no coincidence that the RPG, which led us to the distant galaxy, continues to set the players and to occupy prominent places in various tops of the best ever. Is its complex and surprising history, its combat system and extensive world, KOTOR is mandatory and a must-play for fans of the saga.
Star Wars: X-Wing vs. Tie-Fighter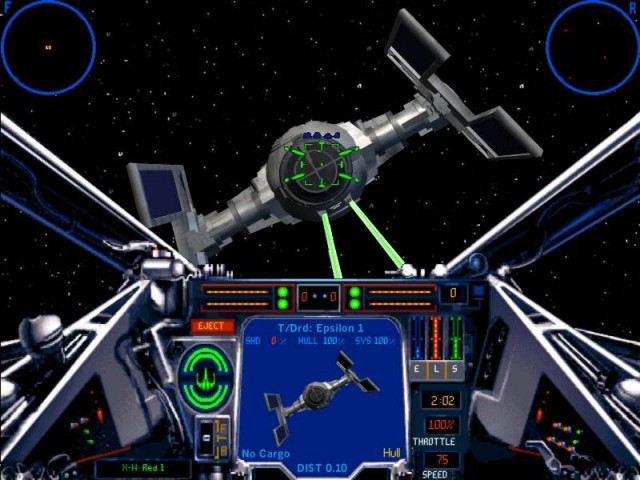 After pilotarmos the famous X-Wing and Tie-Fighters separately, it came time to choose our side and we fight the enemy troops in the same game. With strong focus on multiplayer, X-Wing vs. Tie-Fighter has a strong presence in our computers and took us to dominate the space through our Joystick.



Star Wars: Republic Commando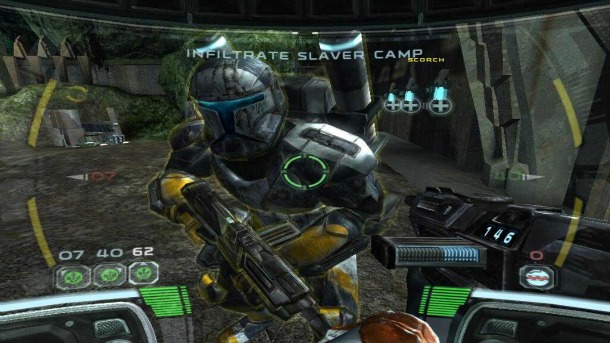 The exclusive Xbox and PC gave us a new look at the saga and its Clone Troopers, putting us under the control of a squad. Republic Commando puts us directly in the Battle of the Clones and takes us to some of the most iconic scenes of the series, as Kashyyk. The action game in first person eventually also debut in the mobile market.



Star Wars: Rogue Squadron 2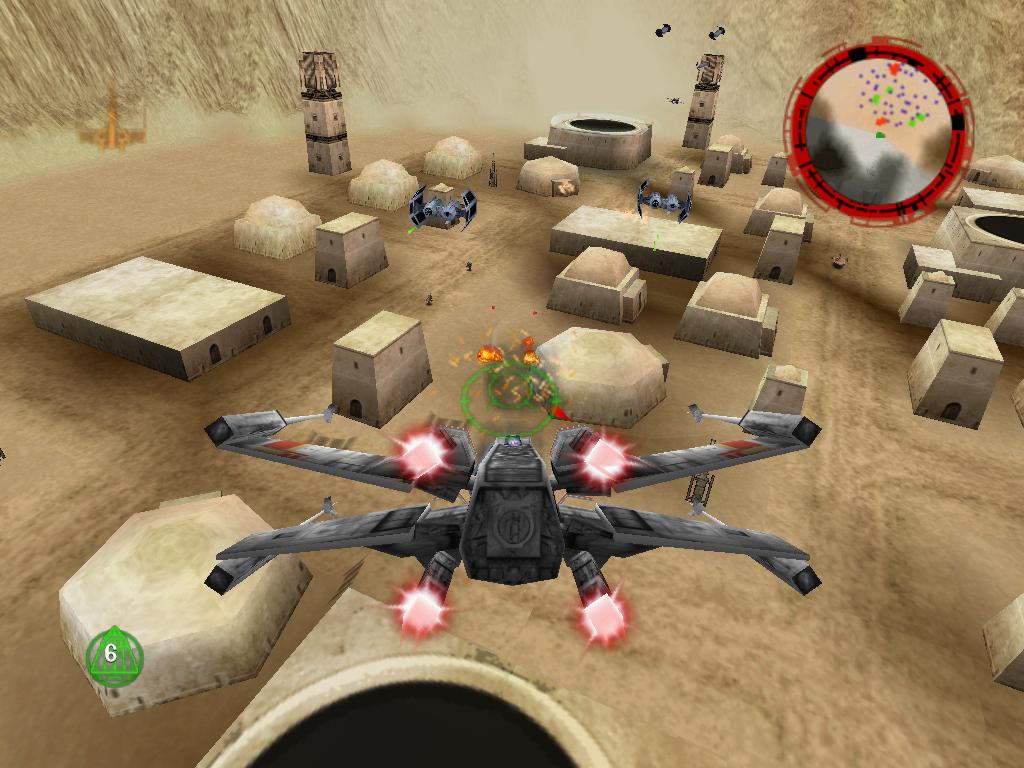 The arrival of the Gamecube marked the return of one of the best series inspired by George Lucas' universe. Rogue Squadron 2 is an almost perfect game, putting us in direct confrontation with the Empire at some of the most important scenes of the film. The Death Star, the Battle of Hoth, among others, are just some of the most intense levels of Nintendo exclusive. Required.



Star Wars: Force Unleashed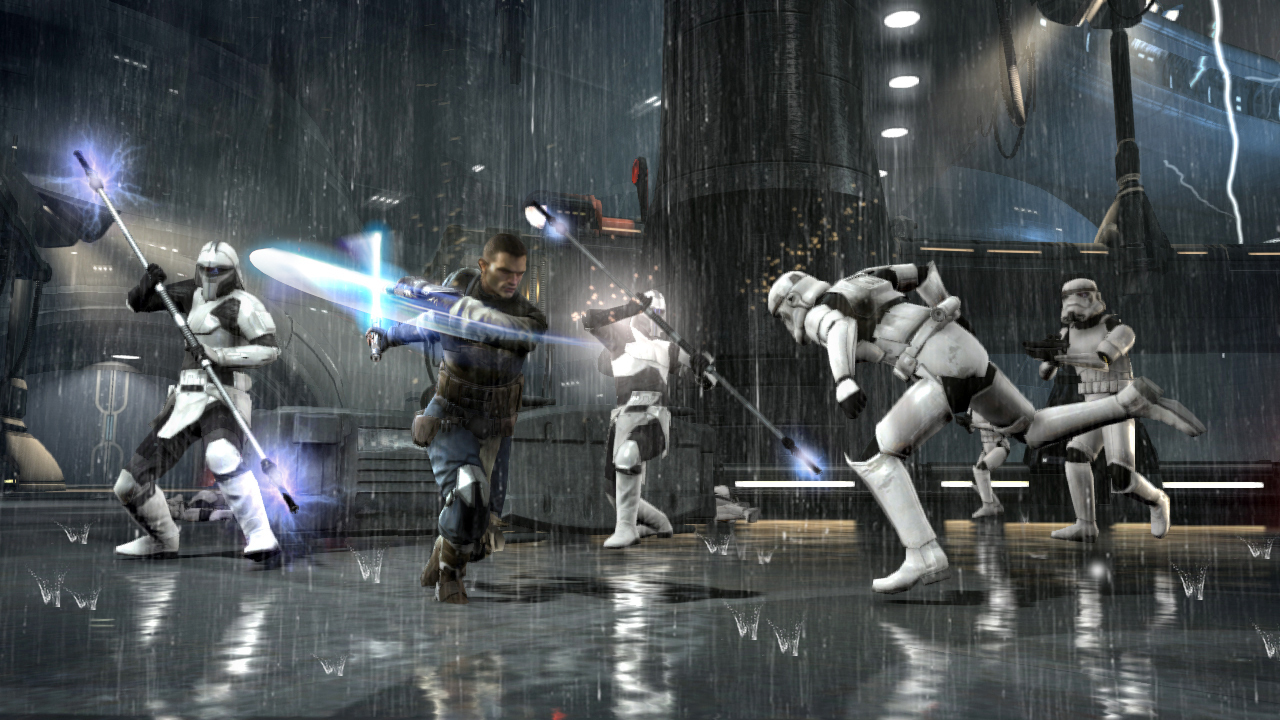 Although Force Unleashed have fallen short of our expectations, we can not remain indifferent to the story of Starkiller. When it works, Force Unleashed is a fun action game in the third person with an engaging story and an easily recommended title. It is its short duration that puts us back foot, but it is not enough to move away. Experience, but to download your expectations.



Star Wars Galaxies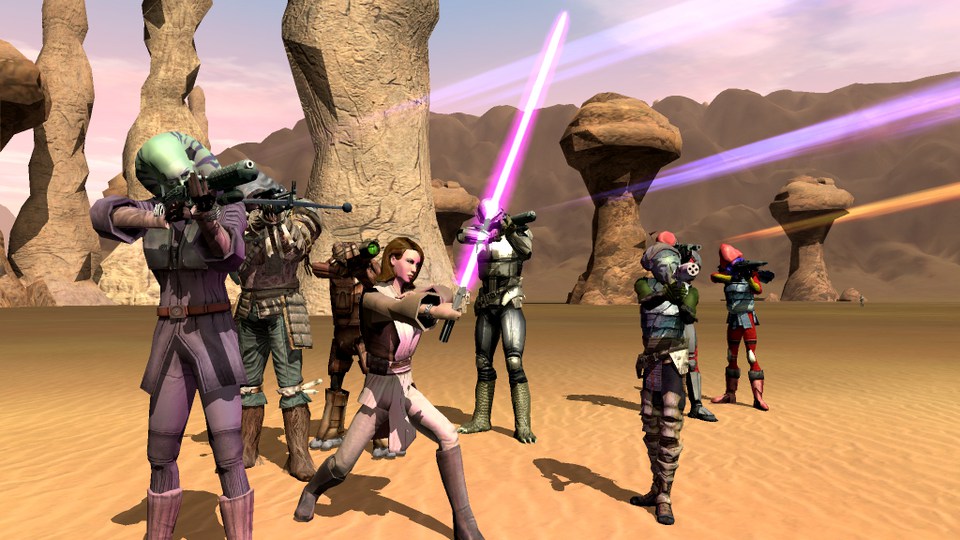 We know that the release of Galaxies was troubled, but not us can forget the hours we spent exploring the world of this MMO. Before The Old Republic change the formula and give us a more solid experience, Galaxies was the only way we get in touch with the online world of Star Wars; and after several updates, it became an experience that has become a constant presence in our lives as players.



Star Wars Battlefront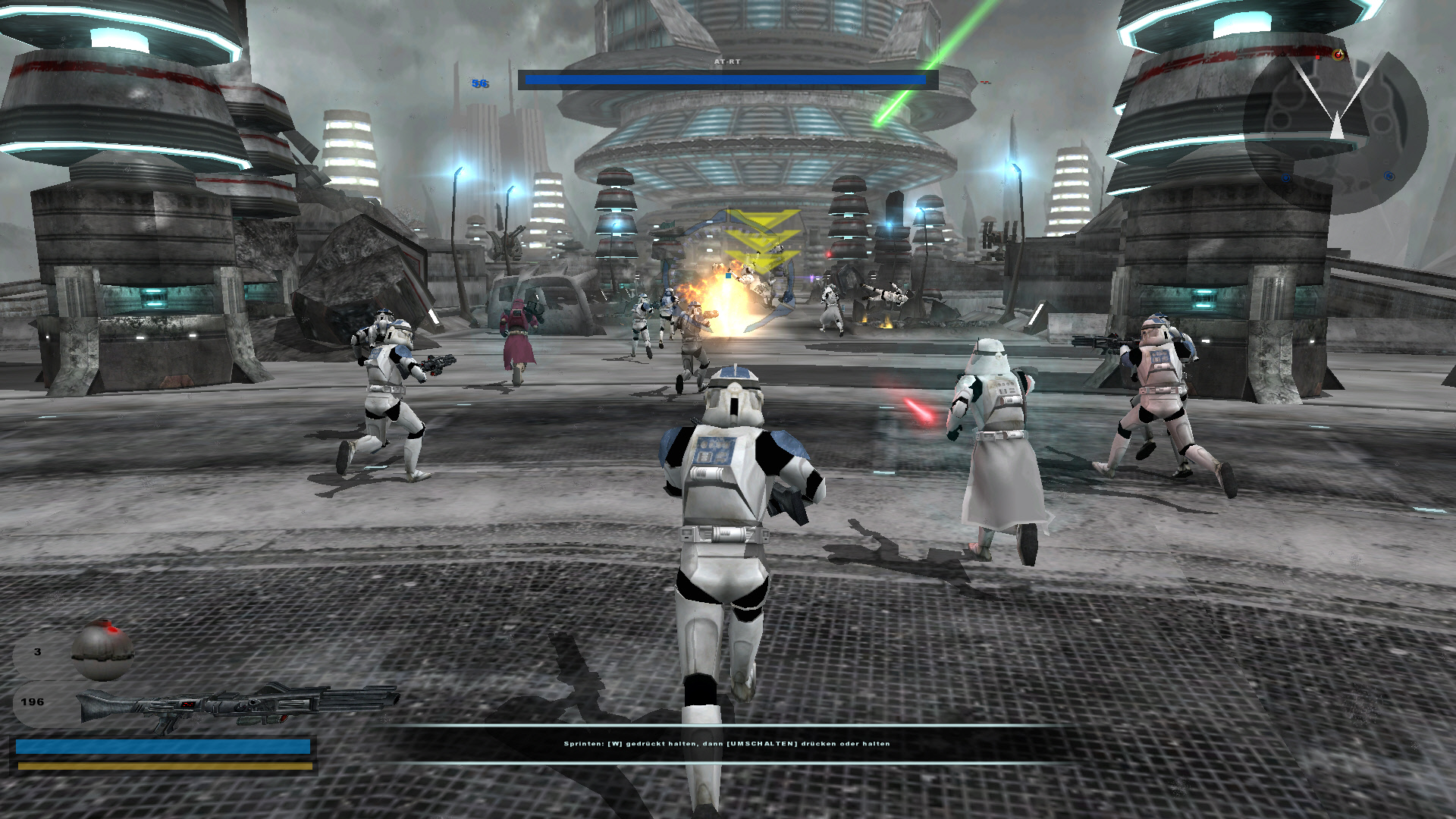 Sometimes we just want to fight against the Empire or against the rebels without thinking twice. We want a quick, visceral and fun experience, all in one game. This is where comes the Star Wars Battlefront series, and we can not say "no."



Star Wars: Jedi Knight 3 - Jedi Academy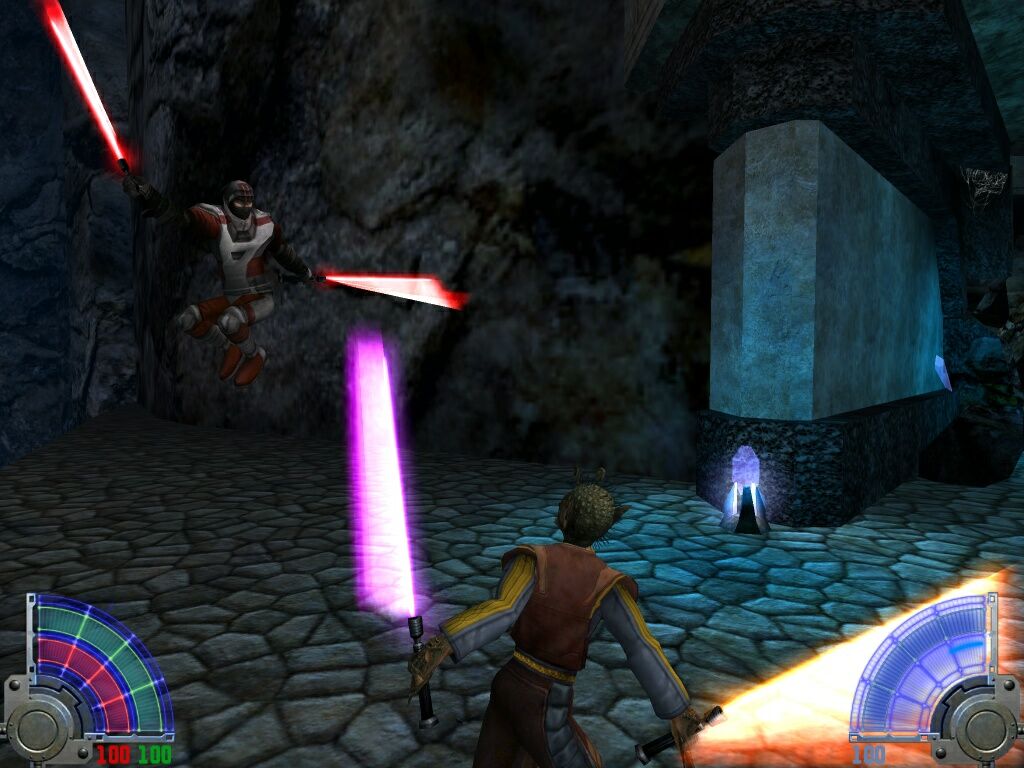 Be the first or third person, it has never been so fun to fight against other Jedi as the third title in the series Jedi Knight. Launched in 2003 and developed by Raven Software, Jedi Academy took us through various missions and in contact with Luke Skywalker himself.



Star Wars: Empire at War

We have always had curiosity to follow the events between Episode III and Episode IV, and Empire at War not only gave us the opportunity to put us in the heart of the confrontation. The game features three game modes and fighting on planets and in space, with the possibility of facing other players (but unfortunately the servers were closed). The series is in need of a new RTS, but for now, we are satisfied with a return to Empire at War.



LEGO Star Wars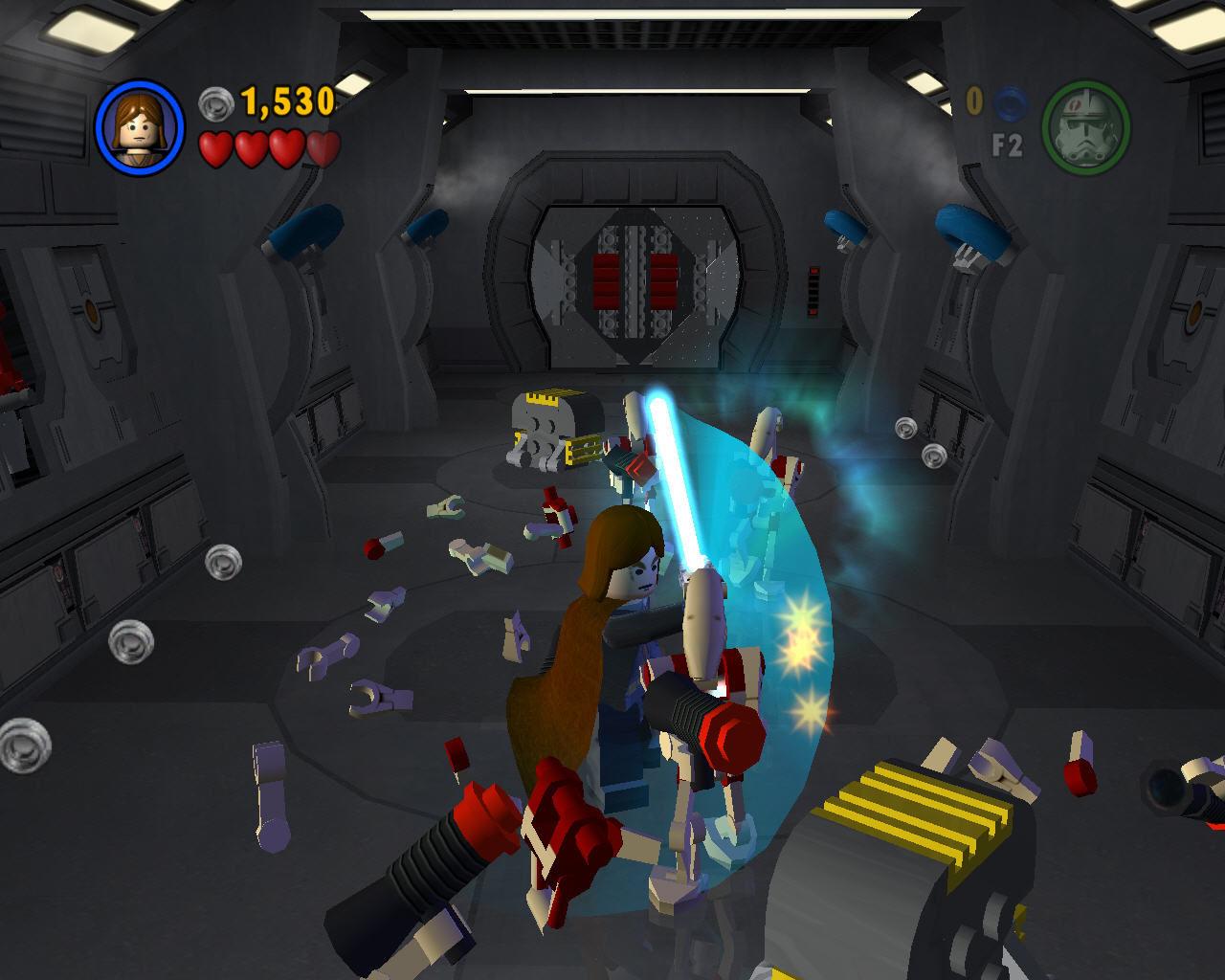 The junction between LEGO and Star Wars surprised us and gave us one of the most fun games that we found in the passage to the seventh generation consoles. With a great sense of humor and summarized the six films, LEGO series has become mandatory for the fans, especially for new parents who want to show the saga to the youngest.

Source: